win business 
back with eco-friendly mint box
Product Number: XAQNG-BSNAJ
Description: Advertising Mint Box
Industry: Real Estate
What it was purchased for: Recently, the company has seen some less established real estate agencies come into their territory and take business away. So, the owner of the business knew that they needed to do something to win back that business and it was ultimately decided to use a promotional product to gain new customers. Thus, a promotional product distributor was selected and their first order of business was to team up with a promo product supplier.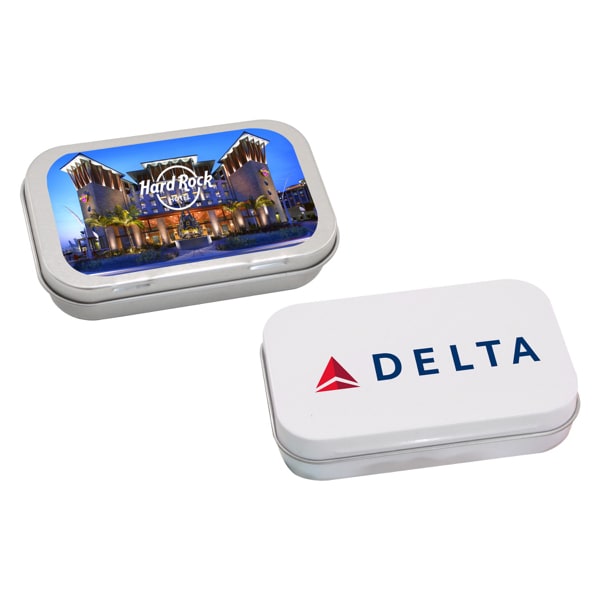 How it was distributed: After a discussion, it was decided that the advertising mint box would be the best item for the client. The mint box is an eco-friendly, reclosebale box that contains 20-25 peppermints.
Result or ROI: The prospective clients loved the item and at every open house all the mint boxes would be gone. The prospective clients remarked that the mint boxes were much more effective and memorable than a business card or a toy giveaway item. In turn, the agency started to reclaim the real estate business in the areas where they had recently struggled to gain a foothold in the market. The business was extremely happy with the entire process and they plan to use the same promotional product team for an upcoming holiday giveaway item.
The prospective clients remarked that the mint boxes were much more effective and memorable than a business card